Beatriz Eugenia Vasquez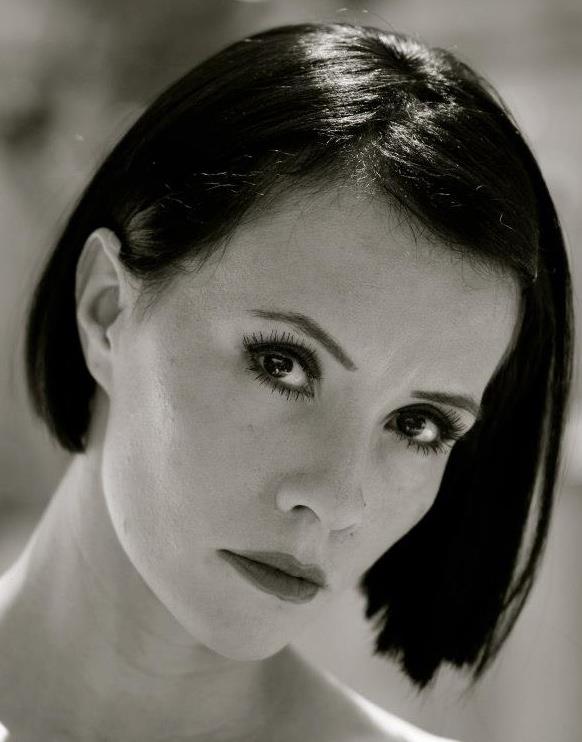 Beatriz Eugenia Vasquez was born in Bogota Colombia (South America), she began her dance training in Folkloric dance and Classical Ballet. Upon coming to the United States she continued her Ballet studies in Los Angeles, CA under various renowned teachers, The Joffrey Ballet School in New York and GCC.
After auditioning at a city wide casting call in 2002 she was given the opportunity to participate as principal dancer and Choreographer for the 1st City wide production of 'The Nutcracker in the City" at The Los Angeles Theater Center. She continued her participation in 2003, 2004, and 2005.
Beatriz joined Rune Dance Theatre Modern Dance company in 2009-2010 performing at The L2K contemporary art Space, LA Day of the Dead at the Hollywood Forever Cemetery (2009), First Baptist Church of Glendale, and at the Marsee auditorium in Torrance CA.
Between 2007-2012 Beatriz choreographed and danced for the The International Cumbia Festival, The Hollywood Fringe Festival, The Mexican Cultural Institute, Encuentro Latino Art Gallery, The Echo Park Art Walk, The LA Day Of The Dead at The Hollywood Forever Cemetery, Dia De Los Muertos at the El Centro del Pueblo in Echo Park CA, Evening of Contemporary Dance at the Mexican Consulate of LA, Shine ON- Bring it ON by Grammy nominated artist Arnold G, "Variations on Sonakinetography" by Channa Horwitz Pacific Standard Time Festival, Teatro Akabal's Sentado En Un Arbol Caido.
Besides dancing Ms.Vasquez has dwelled in the world of theatre, in the acclaimed Revival performance piece "The Dark Year of the Penguin" Written and directed by Jorge Luis Rodriguez and Produced by Carmelo Alvarez, performed at CASA0101, and by participating as supporting actress in BFA's production of Salon Mexico 2012.
Summer 2013 Beatriz was Principal Dancer and one of 3 choreographers for BFA's production of "Lorca, Child of the Moon" part of Grand Performances Summer Series at the California Plaza.
Beatriz is one of the principal dancers of the Central Avenue Dance Ensemble which specializes in American Vernacular Dance, and how North American Dance was influenced and shaped by African Dance, spirituality and slavery.
In 2011 after seeing how well her choreographic pieces were received Beatriz founded her own dance company 3-19 Dance Art, It is here that her love for dance, movement, visual art and music all come together to create a sensory experience. "3-19 Dance Art" has appeared at Silent Cinema Hill Tribute to Aline Barnsdall, The LA Day Of The Dead 2011, Mi Alma Garden's Day of the Dead 2011, Encuentro Latino Equinoccio 2012, Encuentro Latino Equinoxx 2012, SIPA (Kita Tayo Sa SIPA) 2012, Echo Park Art Walk 2012, La Paloma Market Place 2012 and 2013, The Mix and Match Dance Festival at the Myles Memorial Play House, UCLA Viva 2013, Encuentro Latino's Folklorisimo Celebration 2013, Dia De Los Muertos at Highways Performance Space, USC School of Genetic Science, National Water Dance Day 2014 for Grand Performances at California Plaza, The Tuesday Night Project in Downtown LA, recently 3-19 appeared with the Watts Village Theater Company, performing at the Watts Towers and The Leimert Park Theater Festival.
This past January 2014 Beatriz was Mercy the cat in CASA 0101 Theatre's production of " A Cat Named Mercy" written by Josefina Lopez and directed by Hector Rodriguez, in June Beatriz was the Choreographer for "Under My Skin" Directed by Emanuel Loarca a production by Teatro Akabal at the Lee Strasberg Institute, (Marilyn Monroe Theatre), city of West Hollywood part of the One City One Pride Festival 2014.
Besides Performing Beatriz has been a Ballet and Yoga instructor for children, adults and Seniors at dance and private schools in the LA area for over 10 years.  Knowing that her early dance education helped her cope with the challenges of being a child immigrant, Beatriz made the conscious decision to teach and give back to those around her bringing the arts into their lives.  For more info about her and her work you can go to www.beatrizeugenia3-19danceart.com or visit her facebook page at www.facebook.com/pages/Beatriz-Eugenia-3-19-Dance-Art
"I chose numbers to define my work as my work has no ethnicity, I swim in the waters of each culture as if it was my own. We live in a global world and I choose to be inclusive of everyone and everything as opposed to delineate boundaries."
– Beatriz Eugenia Vasquez

Share this: