Gizella Czene, Dance Engagements Board Member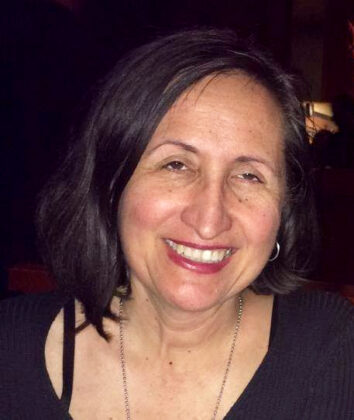 Gizella is the first-generation American daughter of an Ecuadorian mother and Hungarian Freedom Fighter. She was born and raised in Los Angeles and the San Fernando Valley. She is an administrator in the Los Angeles Unified School District, where she serves as a Procurement Services Manager and is a member of the Associated Administrators of Los Angeles.
She donates her time and money to social justice causes and has helped support children's schools. She has also served on the Board of the L.A. Trust for Children's Health. She volunteers with JewishGen and serves as a panelist for the L.A. City Attorney's Neighborhood Justice Program. She is on the board of PFLAG and organizes support groups for Spanish-speaking parents of LGBTQ children.
Gizella got her Bachelor of Arts in Political Science from the University of California Berkeley, and her Master of Public Administration from California State University Northridge.
She is the proud parent of a queer kid and their sister. One day, she hopes to graduate from csardás to salsa dancing.