Dance Workshops & Custom Intensives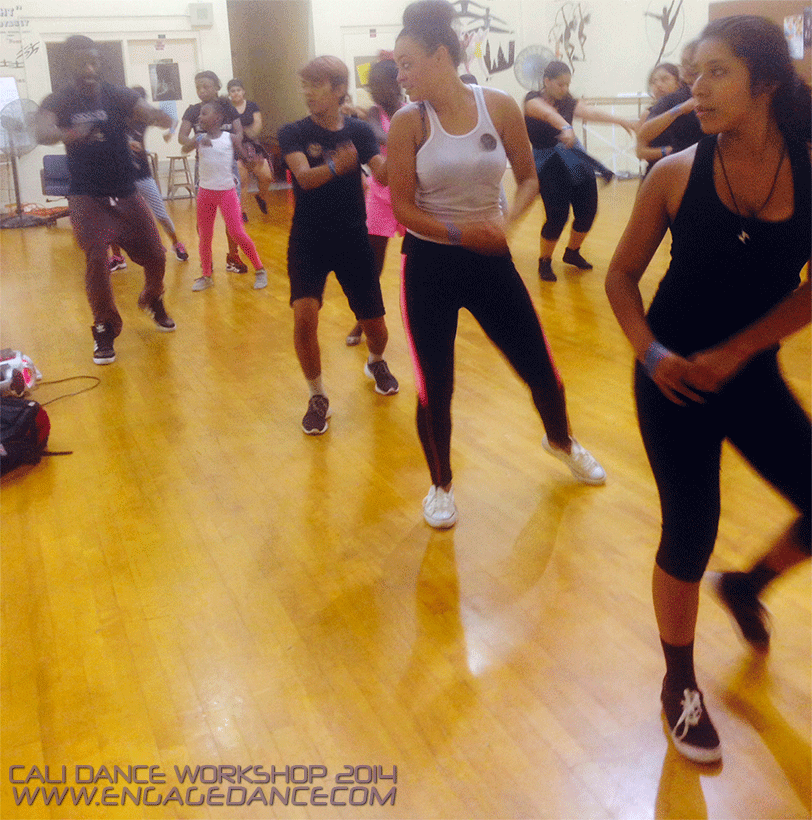 Dance Engagements organizes and produces unrivaled dance workshops in the greater Los Angeles area. Our goal is to encourage individuals of all ages, shapes, and sizes by teaching world-class dance styles and techniques. We strongly believe in, and provide high-quality customer service to all of our dance workshop participants.
Each one of our skilled dance instructors contributes a unique style and flavor to the event.  Plus, with us, you can rest assured that our friendly dance professionals and faculty members ensure that each event flows smoothly while providing a fun and creative experience. Cardio driven, funky, fun and high energy classes are taught by passionate and experienced dance choreographers and professionals actively working in Hollywood today.
We enjoy sharing bright, sunny, and positive vibes and attitudes during our workshops and intensives while in a safe as well as happy environment.  You have the opportunity to choose from many dance classes and styles like Lyrical, Modern, Hip-Hop, Salsa, Yoga, Jazz, Breaking, Drill, and Flags. There's always something to do at our dance workshop events, features such as family activities, nutrition classes, award ceremonies and live music to fuel your rhythm, make sure there is never a dull moment.
Don't forget to check our events calendar regularly so that you don't miss out on our next big event coming soon to a studio near you!