Little Feet Kids' Dance Classes in Los Angeles

The Little Feet dance program in Los Angeles was developed to encourage, motivate and educate children ages 4 to 7 and 8 to 13, to be healthy and physically active through dance. Our dance classes cater to all children and introduce them to Ballet, Hip Hop, Jazz, and Creative-Movement fundamentals.
Our affordable 10-week dance program in Los Angeles begins a young dancer's professional training by developing grace, strength, and balance but, more importantly, always having fun.
We focus on teaching your child valuable dance techniques in a fun and entertaining way, which will help strengthen their gross motor skills, cognitive and social development. Spaces are limited because we believe in quality over quantity!

Register Now
About The Little Feet Dance Program



Our energetic and expressive multi-level dance classes for boys and girls ages 4 to 7 and 8 to 13 will have your little foot learning basic to advanced dance and motor skills, musicality, and rhythm to reach class goals in fun and creative ways. Parents can come and spend a magical time with their tiny dancers as they watch them twirl in some of Los Angeles' most prestigious dance studios.
Enrollment — Membership must be up to date to receive member discounts. Annual Membership is non-refundable. All donations can be made safely online. Dance Engagements has never turned away any child for lack of funds. Payment arrangements are available upon request. 
Attire — Girls: Black leotards, white tights, ballet slippers, or jazz shoes, and the Hair should be pulled back in a bun. Boys: black t-shirt, flexible black pants (no jeans), and black ballet slippers
Costs —  $10 per class for members, $15 per class for non-members. Must pay a minimum class Deposit of $50 with registration. Any remaining balance must be cleared before the end of the season.
Annual Membership — The donation is $50 annually and includes class discounts, sibling discounts, priority registration. Membership is non-refundable.
Dancer Expectations
Attend every class
Always be on time
Come with a  positive attitude
Wear appropriate dance attire
Be respectful to dancers/teachers/parents
Communicate with the teacher
Parent Expectations
Pay dance fees on time
Support your dancer
Communicate with teacher
Be on time
How Our Childrens' Dance Program Works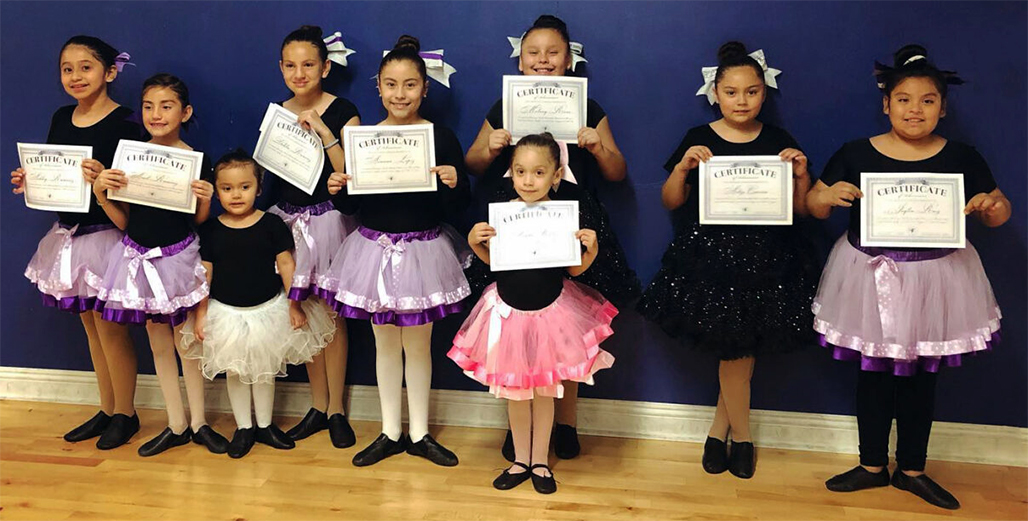 Dance Engagements believes every child develops and learns at their own pace. We created "dance ranks" to encourage, motivate, and push our dancers' potential.
Dance evaluations will be given at the beginning of each season, which will determine the level of each dancer. Evaluations allow us to closely look at each dancer individually to help their strengths and weaknesses. Dancers must complete specific level requirements to earn the next bow/rank.
Dancers may and will be held back if level requirements are not met. Dance ranks can also be held or taken away if the dancer's technique or level of knowledge has regressed, excessive tardiness/absences, and disrespectful or bad attitudes.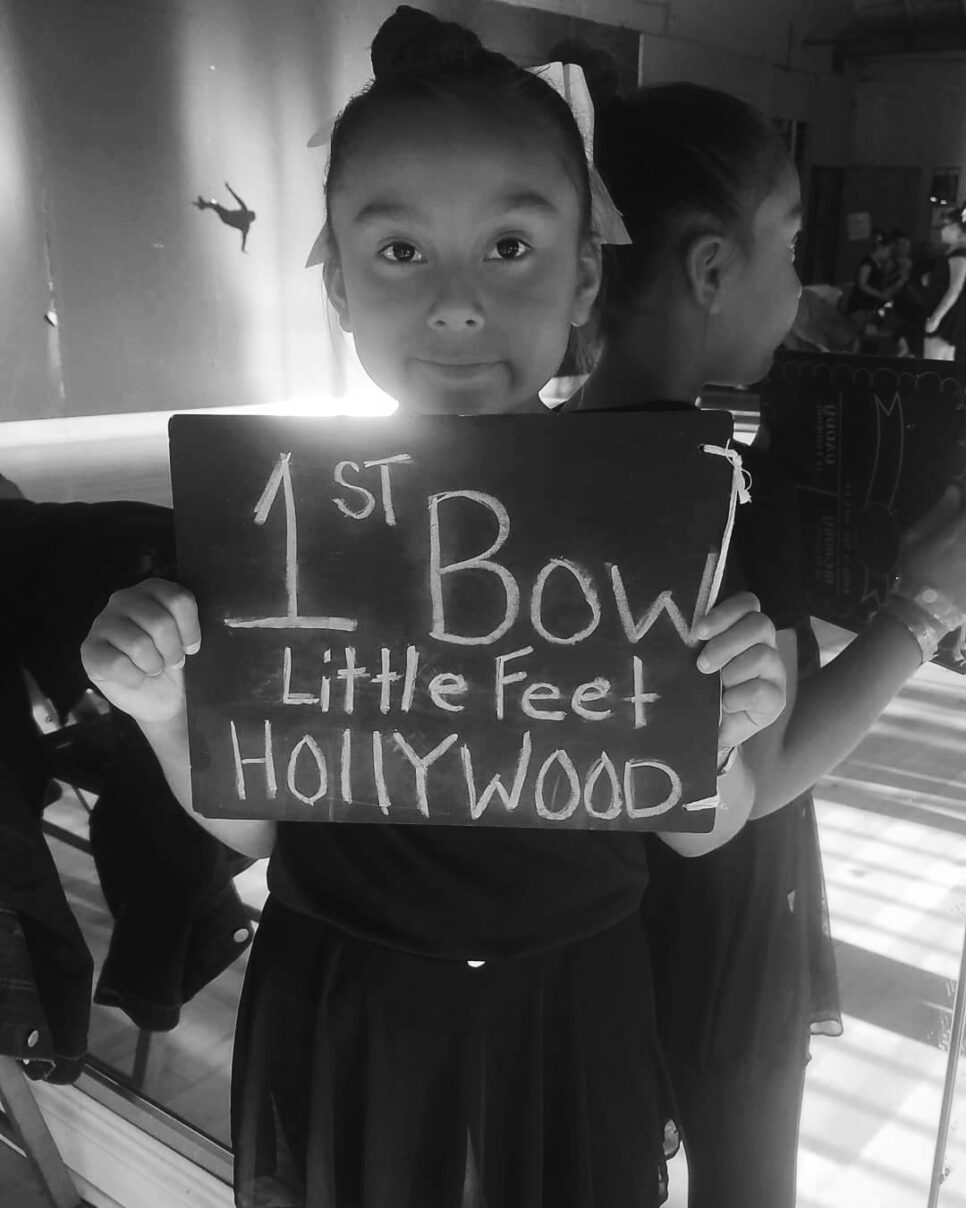 Dance Bow Levels
White – Beginners

Light Pink l

– Intermediate level 1

Light Pink ll

– Advanced level 1

Dark Pink l

– Intermediate level 2

Dark Pink ll

– Advanced level 2

Light Purple

l

– Intermediate level 3

Light Purple ll

– Advanced level 3

Dark Purple l

– Intermediate level 4

Dark Purple ll

– Advanced level 4

Silver l

– Intermediate level 5

Silver

ll

– Advanced level 5
2023 Season – Location and Schedule
This season most of our classes will take place in-person at our sister studio, followed by 2 virtual sessions via Zoom for mid-season dancer evaluations.
For all of our dancers to be able to concentrate, parents will only be allowed to watch rehearsals for the first 10 minutes of each class. However, parents/guardians must remain on the premises during all class hours.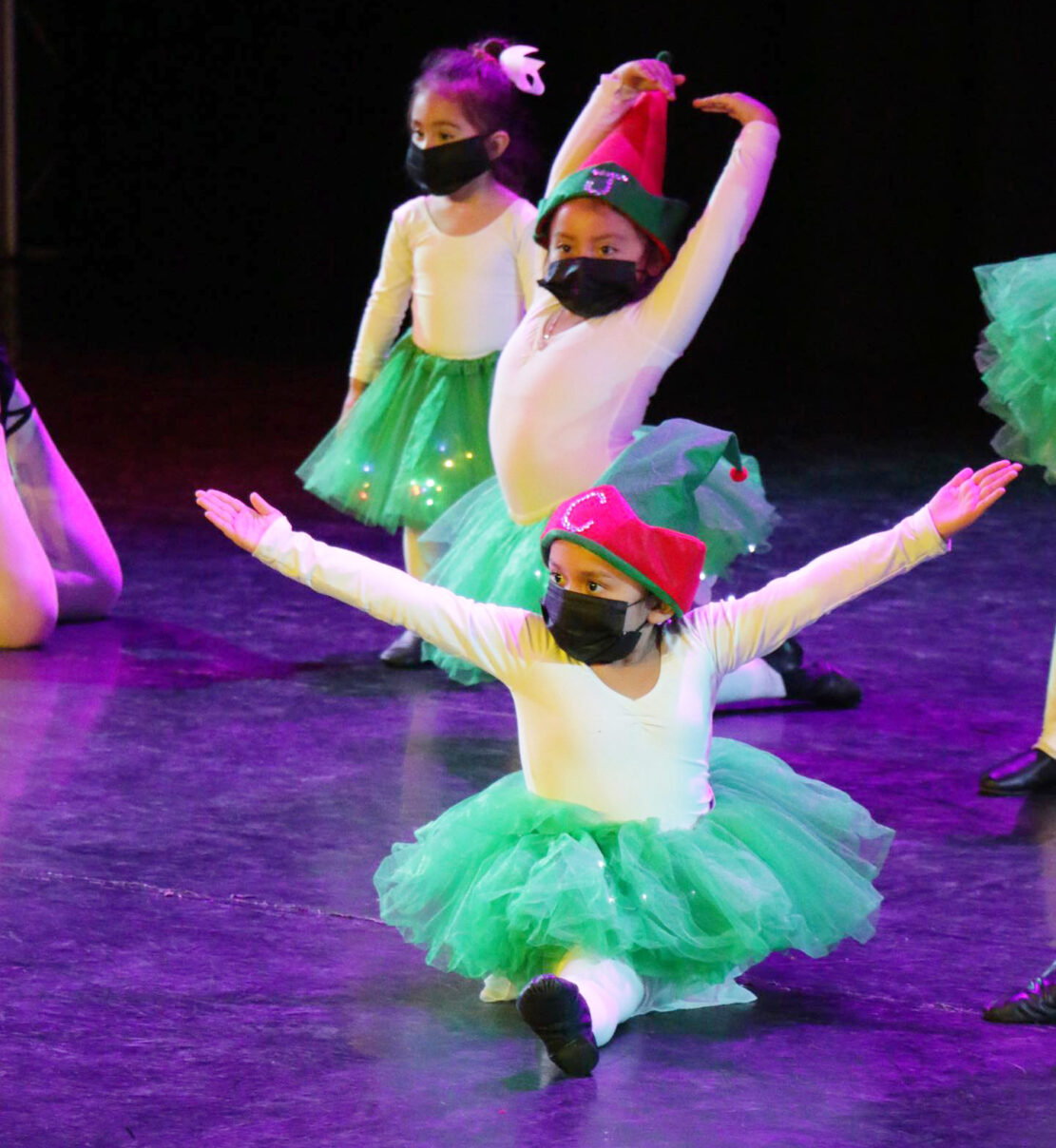 Dance Class Dates
Fridays, starting August 25th, 2023 through October 20, 2023
Dance Class Times
Little Feet Dancers (Beginners/Intermediate ages 4-12):  5:30 pm to 6:30 pm
Dance Company (Intermediate/Advance ages 13+):  6:30 pm to 7:30 pm
Dance Studio Location

We chose Stomping Ground LA as our dedicated location because they are a community-oriented safe-space for developing, creating, and sharing the arts for professionals and organizations such as Dance Engagements.
Dance Studio Rules
No food or drinks (water only)
No street shoes on the dance floor.
Do not touch mirrors.
Must wear a face mask at all times in the studio.
Virtual Class Rules
Microphones must be off and cameras on.
Designate a space to dance.
If you get logged off, log back in.
Next Steps: Register For Little Feet Dance
Thank you for taking an interest in our "Little Feet" dance classes for children in Los Angeles. We look forward to working & creating unforgettable dance experiences with you and your little feet.
To proceed, we will need a signed "Class Agreement".  This agreement will allow your child to participate in the Little Feet dance program and future performing opportunities. Both class and studio waivers must be completed and turned in on or before the first day of class.
Register Now