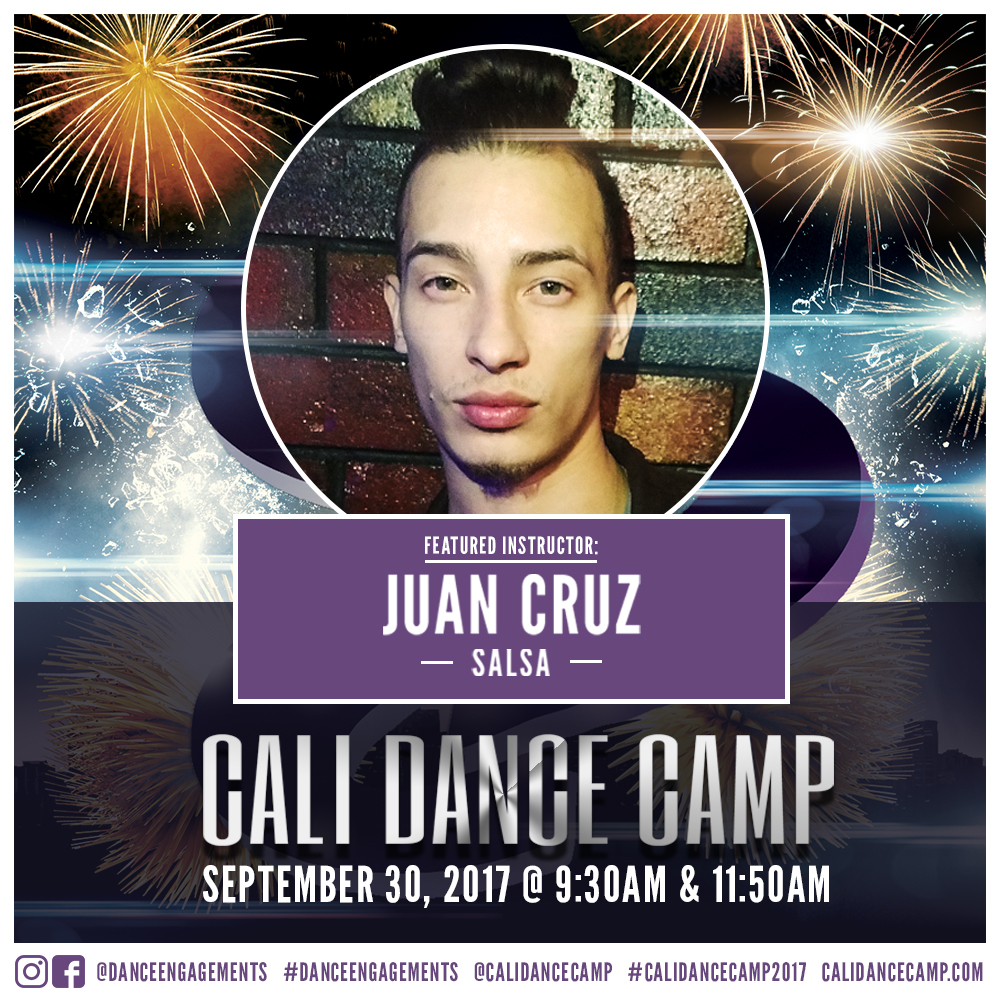 Juan Cruz is a bicoastal teaching artist from Philadelphia to Los Angeles.
Raised in North Philadelphia, Juan started dancing at the age of 12 years old with Ritmo Latino Dancers by Brian Fortuna.
After years of training in many dance genres, and specializing in Salsa, he began teaching in his community and performing throughout Philadelphia.
In 2015, Juan leaped faith to further pursue his career goals and dreams, by leaving his hometown and moving to Los Angeles, California.
Since his move he has continued dancing and training at Millennium Dance, International Dance Academy, Debbie Reynolds Studios, and Play House.
Joining Dance Engagements for Cali Dance Camp 2016, Juan became an instant favorite amongst many. The Salsa class, everyone loves!  Awarded "Outstanding Instructor" for 2016 / 2019 at Cali Dance Camp. Juan has demonstrated passion and leadership by leading several projects and helping us continue our mission, a significant overall contribution to the organization.