Low-cost PRIVATE DANCE LESSONS FROM MASTER INSTRUCTORS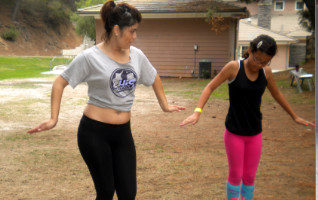 Dance Engagements offers affordable private dance lessons in the comfort of your own home, workplace, school, local community center or dance studio. We teach a variety of dance styles ranging from Lyrical, Modern, Yoga, Military, Jazz, Tap, African, Zumba, Merengue, Salsa, Jazz, Hip-Hop, Cumbia to B-Boying with a forte in Drill plus many more. We devote however much time is needed in every class, typically ranging from 1-3 hours long depending on your needs and vision of performance.
 Our private dance lessons are taught one-on-one or in small group settings including custom choreography that is tailored to the student's likes or requests. Be ready to learn how to manipulate and move parts of your body you never even knew existed., burn calories, gain skills & knowledge and enjoy your unique andprivate dance lesson taught by Hollywood trained professionals.  Our master dance teachers are passionate, patient, and determined to bring out the dancer in all of us. If you would like to learn more about our exclusive dance services in Los Angeles or to set up a free consultation with a trained professional at your convenience just drop us a line at teachme@engagedance.com or give us a call at (626) 644-9176.  Not convinced? Check out what we're all about at one of our upcoming dance workshops in the Los Angeles area.
Share this: