Linda Perez, Dance Enagements' Secretary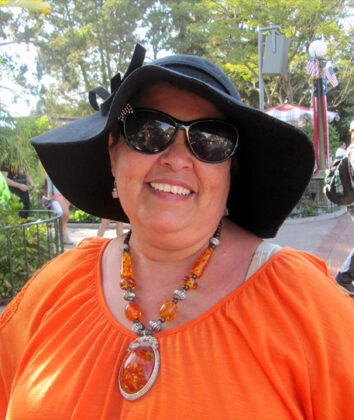 Linda was born in Cuernavaca, Morelos, Mexico, 72 years ago and immigrated to the United States in October 1979, where she has lived ever since in the Hollywood area. Linda could not speak English and had to work two jobs six days a week in order to raise five children successfully.
Many diverse programs involving children and youth have brought her into contact with her community, including the Children's Hospital, the Police Advisory Board, the LACER After School Program, and Dance Engagements for the past 4-5 years.
Linda worked for the Los Angeles Unified School District for 25 years and is a past president of the California Schools Employees Association's local chapter in Los Angeles.
Earlier this year, Linda was elected to the County Central Committee of the California Democratic Party. Additionally, she is a proud mother, grandma, and great-grandmother to nine gorgeous children, all of whom she adores.