What is a Quinceañera? The History, Traditions, Dances and Facts.
The word Quinceañerais used in Mexico for a 15-year-old girl celebrating her birthday. A quincea*era is a celebration of a girl's 15th birthday, although, for the most part, it is pronounced "Quinceañera," which is derived from the Spanish words Quinceañera, which means "fifteen years."
In many Latin American regions, a girl's fifteenth birthday is celebrated as a Quinceañera. It is also known as a fiesta de quince años, fiesta de Quinceañera, and quince. Quinceañera is derived from the Spanish words "quince," which means "fifteen," and "años," which means "years." Those who celebrate this important birthday mark the transition from childhood to womanhood.
Dancing is a big part of the Quinceañera celebration.
One of the most popular Quinceañera dance traditions is the waltz, an elegantly choreographed dance performed by the birthday girl and her court. The Vals is the waltz routine and is usually performed in the beginning or middle of the reception. If this is also the first dance of the celebration, the quinceañera will take her father as her partner. In addition to the Father-Daughter Dance and "surprise dance," celebrants and guests frequently dance to Salsa, Cumbia, Cha-Cha, Merengue, Bolero, and Rumba music.
The History of Quinceañera Celebrations
The Quinceañera's origins can be traced back many centuries to rites of passage for girls. Girls were separated from other children at a certain age in order for women to teach them about their upcoming roles as family and community members.
During the official rites of passage, young women pledged to serve the community, and the community thanked the gods for their future wives and mothers.
Missionaries eventually transformed the rite of passage into a personal affirmation of faith, and the celebration became associated with the church.
>How is a Quinceañera Celebrated?
Today, the Quinceañera celebration is often a lavish affair with many guests, similar to a wedding. Planning a Quinceañera can begin as early as childhood, and family and godparents will save money for the party until the girl reaches the age of consent. Preparation time can range from six months to two years. The Quinceañera dances must be learned and prepared to be performed for guests. Time is also required for deciding on and preparing decorations, cakes, and dresses. These days, expos, websites, and magazines help Quinceañeras plan their birthday celebrations.
The father and daughter dance is still performed at the Quinceañera today. It is still one of the most emotional aspects of the Quinceañera celebration because it represents the birthday girl's first dance as a young woman with her father. If the father is unavailable, an older man who has served as a father figure will usually dance.
The father and daughter dance is typically a waltz, and it's an opportunity for the father to encourage his daughter as she takes her first steps into womanhood.
The Quinceañera chambelan (or the birthday girl's escort) will approach the father after the father and daughter dance and ask for permission to dance with the birthday girl. The family waltz usually comes after the father and daughter dance, and it consists of the Quinceañera's immediate relatives and closest friends dancing a group waltz. The group waltz dance is typically performed by up to twenty dancers, ten gentlemen and ten ladies. The dancers will typically receive at least five to ten hours of professional  Quinceañera dance lessons before the party to be prepared and in sync on the day of the fiesta.
While optional, the "surprise" dance portion of the Quinceañera is often regarded as the most enjoyable part of the party planning for the birthday girl. A professional Quinceañera dance choreographer is usually hired to assist the birthday girl in creating a dance in which she will dance with her "damas" and "chambelanes."  Usually, any trendy or fun dance song is welcome.
The chosen dance genre is diverse and extensive. Hip-hop, tango, Cha-cha, bachata, reggaeton, and other popular surprise dances include hip-hop, tango, Cha-cha, bachata, reggaeton, and others.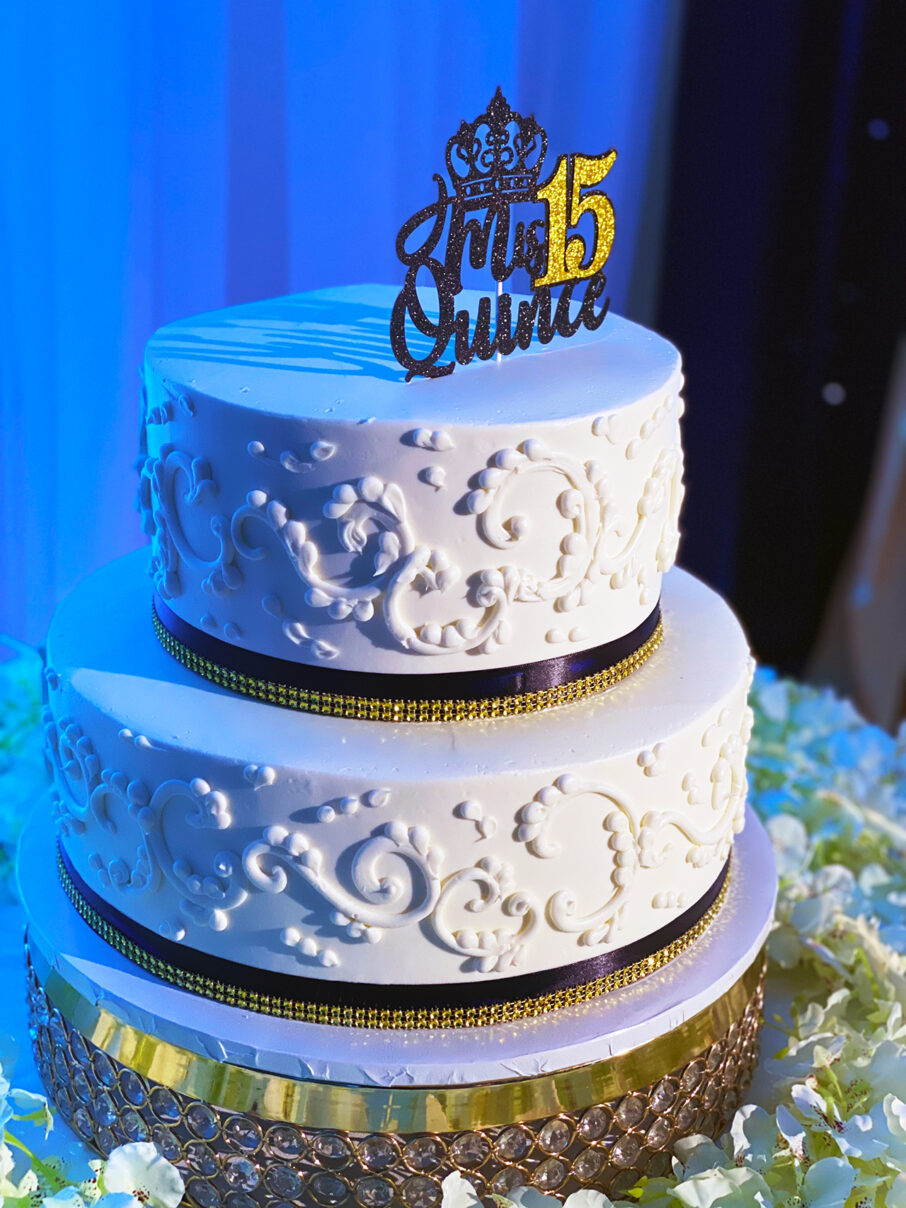 The surprise dance is an excellent way for the Quinceañera to personalize her party.
To present the surprise dance, the damas, and chambelanes who dance with the birthday girl dress in coordinating outfits.
The birthday girl usually wears something that blends in with her group but is a little different to set her apart, making her the star of the show.
These costumes must allow for movement and accommodate the dance while also matching the dance's personality. Another important aspect of the Quinceañera celebration is open floor dancing, in which guests are invited to freestyle dance.
Quinceañeras can now include DJs, dance shows, and even mariachis. In the United States, popular music for traditional dances is in Spanish or English.
The Quinceañera is one of the few Latin American celebrations that are universal. The tradition is still practiced by second and third-generation Hispanic girls in the United States.
Dance has always been and continues to be an important and distinguishing feature of this celebration.
Top 50 Quinceañera Dance Songs
"Shake it Off" Taylor Swift
"Loose Control" Missy Elliot
"Scream and Shout" Britney Spears
"On the Floor" Jennifer Lopez
"Sigueme y te sigo" Daddy Yankee
"Bailando" Enrique Iglesias
"Quincenera" Musica Telenovela 05
"La Vaca" Mala Fe
"El Baile del Beeper" Oro Solido
"Píntame" Elvis Crespo
"El Baile del Perrito" Wilfrido Vargas
"La Duena del Swing" Los Hermaños Rosario
"Oye Abre Tus Ojos" July Mateo Rasputín
"No Me Digas Que No" La Makina
"Mil Horas" La Sonora Dinamita
"La Pollera Colora" Los Inmortales
"Todo Me Gusta de Ti" Aaron y Su Grupo Ilusión
"Tiene Espinas el Rosal" Grupo Canaveral
"Vivir Mi Vida" Marc Anthony
"Quimbara" Celia Cruz
"Sopa de Caracol" Banda Blanca
"1, 2, 3" Grupo Kazzabe
"La Morenita" Oro Solido
"Tu Guardian" Juanes
"Cuando a Mi Lado Estas" Ricardo Montaner
"Daughters" John Mayer
"De Nina a Mujer" Julio Iglesias
"Entre Tus Alas" Camila
"Tu Sonrisa" Elvis Crespo
"Se Me Perdio la Cadenita" La Sonora Dinimita
"Guantanamera" Celia Cruz
"Tu" Ricardo Arjona
"Maria Se Fue" Oro Solido
"Sauvemente" Elvis Crespo
"Oye" La Sonora Dimimita
"La Negra Tiene Tumbao" Celia Cruz
"Latino Swing" Banda Blanca
"La Cortina" La Sonora Dinamita
"Fiesta" Banda Blanca
"El Privilegio de Amar" Mijares y Lucero
"Count On Me" Bruno Mars
"Landslide" Glee Cast
"How Sweet It Is" Michael Buble
"Stand By Me" Prince Royce
"Dance With My Father" Celine Dion
Quinceañera Waltz Dance Songs
"Balada Para Adelina" Piano solo
"Butterfly Kisses" Bob Carlisle
"Chiquitita" ABBA
"Dance with My Father" Celine Dion
"Tiempo De Vals" Chayanne
"I Hope You Dance' Lee Ann Womack
"My Girl" The Temptations
"El Vals de las Mariposas" Jose Guardiola
"Mi Viejo" Vicente Fernández
"Unforgettable" Nat King Cole & Natalie Cole
"Wind Beneath My Wings" Bette Midler
Quinceañera Father Daughter Dance Songs
"Amor Eterno" Various Artists
"Mi Princesa" David Bisbal
Quinceañera 'Surprise' Dance Songs
"Single Ladies" Beyonce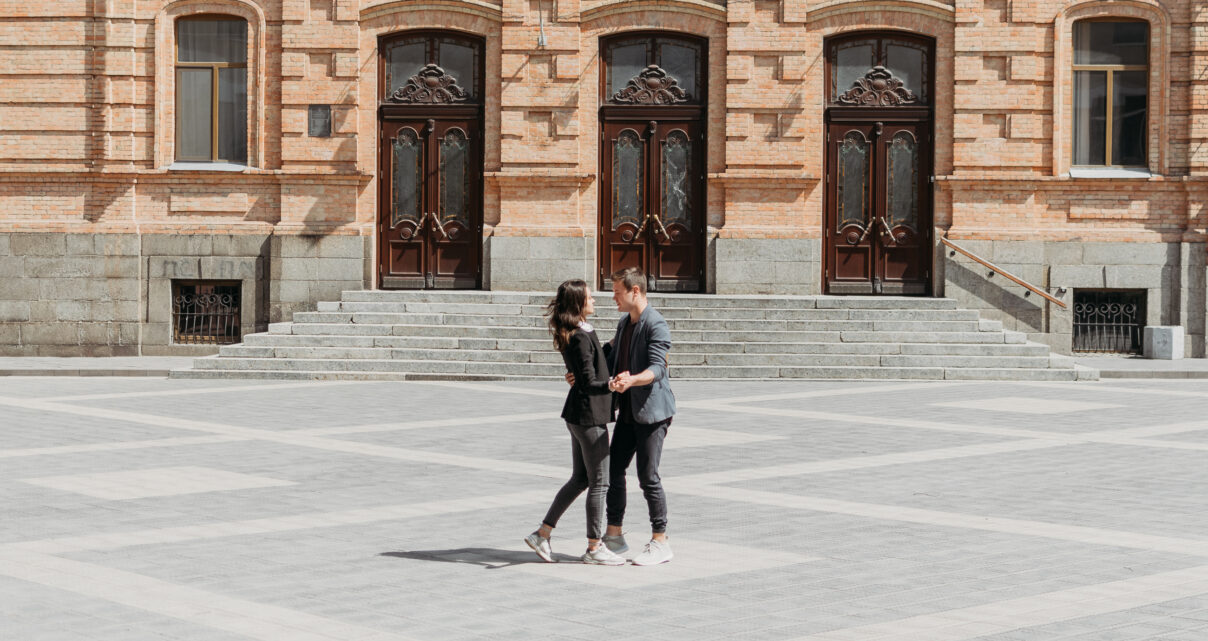 Hire California Quinceañera Dance Instructors You Can Trust
Dance Engagements is a nonprofit dance company that custom-choreographs professional, creative, entertaining, fun, and affordable dance routines for Quinceañeras and other special events. Our nationally-recognized dance instructors offer unique packages to help the Quinceañera and her court prepare for her special occasion.
Dance Engagements creates a specially choreographed piece to celebrate the occasion. After la Quinceañera gives us her thoughts and ideas, we take care of the rest. This is done in a fun and exciting way that creates lifelong memories.
Quinceañeras and Sweet 16's are milestones and fun times in a young lady's life. Dance Engagements can customize a routine to match her preferences and needs. Working with a single partner or a large group is our specialty. Let us help create an unforgettable dance routine for the special birthday girl or boy and their special friends. OUR MASTER CHOREOGRAPHERS HELP YOU WITH:
Entrance / Exit / Presentation
The layout of the venue
Selection of music
Creating choreography
Dance lessons can be scheduled at any time to fit your needs.
A selection of music
Two to three months of practice *Recommended
Daddy-Daughter Dances
Group Waltz  (Vals)
Surprise Dance
Chambelan Dances
The Mother-Son Dances
No limit on the number of court members
Music editing is included in all packages – a $199 value.