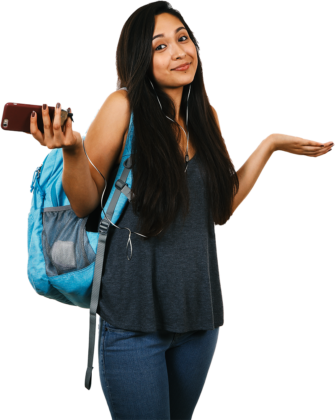 If your're on a budget, you might be asking yourself "How much does a choreographer cost?". The cost of a professional Quinceañera choreographer can range anywhere from $35 to $75 per hour, or sometimes even more. Most quinceañeras choose to choreograph two to three dances, which amounts to about 12-20 hours of practice over the course of a couple of months, so expect to pay anywhere between $499 and $1499.
Though you can sometimes find deals, it's not always about finding the lowest possible price. Remember, good work is not cheap, and on such a special day, why risk it? Speak to the best Quinceanera choreographer in Los Angeles, click here to email us. for a free consultation.
Turning 15 is a once-in-a-lifetime milestone celebrated with a quinceañera in Latin America and the United States. Coming-of-age parties, which mark the transition from girlhood to young adulthood, are notoriously stressful. The birthday girl typically plans every detail of this extravagant wedding-like (minus the groom) event, from décor to party favors.
Nothing, however, is more challenging for a quinceañera than the waltz/baile de sorpresa, in which a court of several couples performs a series of choreographed dances. If you're planning a quinceañera, you might be wondering if hiring a choreographer is a smart idea. Yes, you must! To get everything in order, a Quinceañera choreographer is a must!
Hiring a choreographer is always wise for quinceañeras who want to make their 15th extra special. Professional Quinceanera dance choreographers can make the difference between an awesome party and a so-so one, aside from relieving the birthday girl and her mother of stress. Consider how smooth and elegant a father-daughter waltz will appear after being practiced under the careful supervision of a patient professional.
Responsibilities of a Professional Quinceañera Choreographer
A choreographer assists in creating a dance's story by coordinating the steps and movements of dancers with the musical accompaniment. Dance is a popular fine art form in which dancers use music and movement to interpret and tell a creative story. Choreographers are the professionals directing the story and putting it together using their creative abilities.
A father-daughter dance, waltz/exit waltz, and a baile de sorpresa are common at quinceañeras (surprise dance). Choreographers can be hired for all of the dances, just one or two of them, like the famous Vals and Surprise Dance. Samba, swing, reggaeton, cumbia, bachata, hip-hop, lyrical, bachata, and salsa are all dance styles used in today's Quinces.
Some girls want a choreographer just for the surprise dance, while others want a choreographed father-daughter dance as well. However, knowing how many choreographed dances you would like is a time-saving idea before speaking with a choreographer.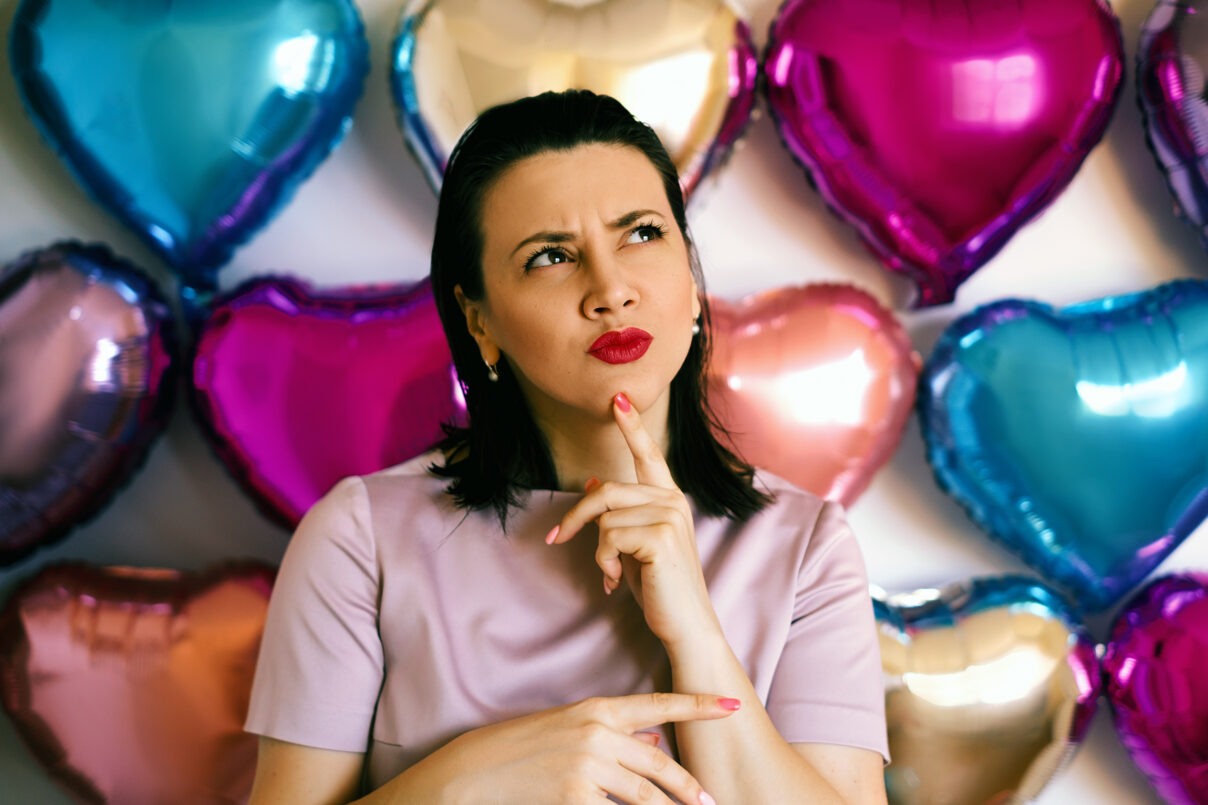 Things To Think About When Hiring a Quinceañera Choreographer
Are you in the middle of planning your Quinceañera but struggling to come up with dance ideas? If you're planning your Quinceañera, you might be wondering if hiring a choreographer for all of the dances is really worth it. If you truly want your dances to wow your guests, a choreographer may be required to bring everything together.
Think about your budget.
Is there enough money to hire a choreographer?  Because your Quinceañera is a once-in-a-lifetime event, it may appear that money should be no object when planning the most memorable party ever. However, this isn't always the case, so discuss the budget with your parents before you start planning your Quinceañera. Before moving on, you must first answer this question.
Choreographers typically charge between $35 and $60 per hour. You may need to set aside at least $1000 if you want fairy tale choreography. Depending on the complexity of the dance, you may need at least ten sessions. Always ask the person you're considering if there are any discounts available. If you have enough in your budget and properly choreographed dances are important, hire a professional. Some choreographers offer more affordable packages when you pay for classes in bulk. After all, you want your Quinceañera to be exactly how you imagined it to be, and if that means dazzling dances, so be it!
Who is in charge of the planning?
There's no time to waste when you're paying a choreographer by the hour. So here's a crucial question to consider: Who will be in charge of everything? Who will be in charge of organizing the schedule and ensuring that everyone follows it? Will everyone have easy access to the practice area? Are all of the chambelanes and damas interested in learning the dances? (You'll need to schedule three months ahead of time on average.) Will there be an adult on hand in the event of an emergency? All of these are excellent questions to answer.
What kind of dance do you want to do?
Waltz, modern, bachata, salsa, samba, and many other choreographed dances are popular. Choose music in that style if you have a theme, but you can also mix it up for your surprise dance.
Before hiring a choreographer, make sure they've worked with your style and music in the past. Be sure to check out any videos of choreographed Quince routines that they can show you.
A Father-Daughter dance, Waltz/Vals, an Exit Waltz, and a baile de sorpresa (surprise dance) are all common types of dances at quinceañeras. One dance or all of these can be choreographed, so Before speaking with a choreographer, make it clear you know how many dances you want choreographed and which ones.
Will your Choreographer provide the music?
You may need your Choreographer to provide you with a great mixed track if you or a friend do not know how to mix and produce music. When interviewing choreographers, inquire if the music is included in the class fee. When you sign up for one of the choreographers' packages, almost all of them include music. If music isn't included in your budget, ask your Choreographer for some suggestions.
Do you have a rehearsal space?
Are you able to practice in a suitable environment? The average number of dancers on a court is anywhere from 8 to 15, so teaching a dance to this many people in someone's tiny living room will be difficult. A wise question to ask the Choreographer is whether or not they can provide a practice space. Most choreographers will come to you, so make sure you have a rehearsal space. It must be large enough to hold all of your dancers. You could always rent a dance studio if you don't have a place to practice. The average cost of renting a studio is around $40-$60 per hour, but this can vary depending on the number of people attending.
How to Find a Good Quinceañera Choreographer
The dances are one of the most enjoyable (and exhausting) aspects of planning your Quinceañera. To practice your dances, you'll need to gather all of your friends on a regular basis. Making certain that your friends meet regularly and on time can be difficult and intimidating. When looking to hire an experienced choreographer who is talented, follow these tips:
Make a timetable
Take time to write down a possible reception timeline, including the following quince dances and anything else you need to practice. Although your timeline may change, this will provide you with a general outline of procedures. Your Quinceañera's itinerary should look something like this:
Entrance

The Growing Up Dance

Presentation with Daddy Daughter Dance

Court Presentation

The Quinceañera Dance (The Waltz)

The Surprise Dance
Choose your favorite songs and dances.
It's helpful to save the links to different videos with dance routines you like and might want to use while watching YouTube videos. Keep these in mind for later! Consider writing down the duration of the video segments you enjoy.
Listening to music for inspiration can be extremely beneficial if you don't have any specific songs in mind. Additionally, imagine what you can do while listening to music. It can be fun to brainstorm with friends who are similarly creative. Pick a song that most accurately describes you and makes you proud to be you! You could even create a Spotify playlist with songs you envision yourself dancing to.
Make An Action Plan and Think About It
You're probably coordinating with a lot of people to get these dance practices done. Trying to get all of your damas and chambelanes in one room on a regular basis to practice with the Choreographer can be extremely frustrating.
Nonetheless, no matter how stressed you are, remember to be considerate. By being a part of your special day, your friends and anyone else involved are doing you a favor. Consult with your Choreographer, damas, and chambelanes to determine an appropriate practice time for everyone.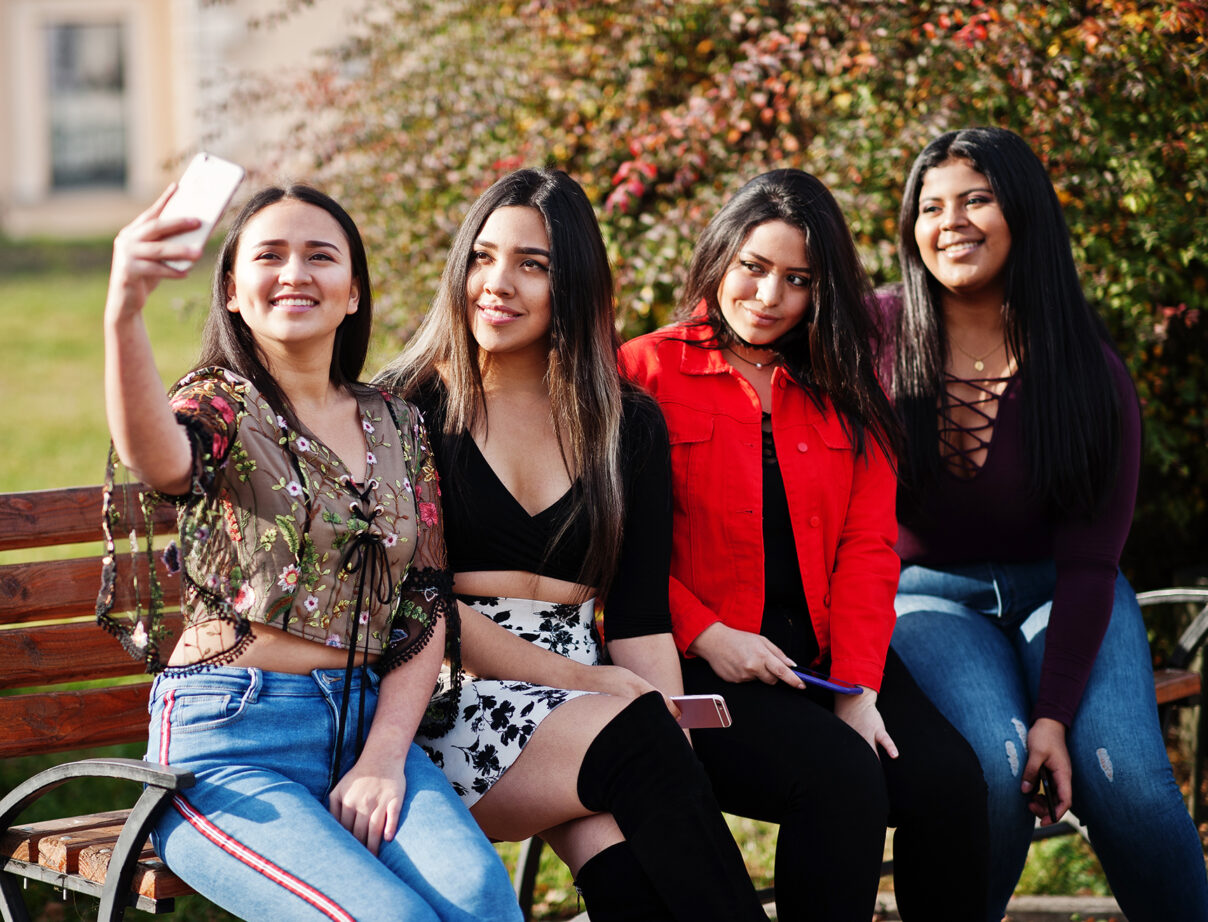 Ensure that your dance group remains close
Begin a Facebook Group, WhatsApp Chat Group, or Text Message Group with your Choreographer and members of your court, including their parents, after inviting them to be a part of your big day. You may post items such as:
Changes/updates in dance

Talk about the schedule.

Practice with pictures and videos at home, in your driveway, or patio… you can dance anywhere! 
Always consider how important it is for everyone to attend practices. Set aside a day or two each week for the six weeks leading up to your quince. Also, remind your members to set aside several hours (1-2) for each practice, especially in the beginning.
Consistency is essential.
Always remember to create and stick to a schedule. You will be practicing more and more as your Quince date approaches. Always let your court know how many practices you'll have and when they'll happen ahead of time.
Additionally, if you can consistently schedule your dance practices for the same time on the same day, your court will show up more consistently. It's advisable to begin practicing with your Choreographer about two months before the event and at least twice a week.
Be realistic.
Your damas and chambelanes, on the whole, don't have a lot of dancing experience. Although having high expectations for your dance is healthy, you must also be realistic! Two of your chambelanes doing handstands at the end of your surprise dance sounds fantastic, but that may not be possible.
Just remember that your dances can be incredible without causing anyone to pull a hamstring! Before speaking with a choreographer, consider the schedules of everyone involved and their willingness to participate, but make sure to confirm all the details with them.

Don't Forget To Have Fun
Quinceañeras and Sweet 16s are milestones and fun times in a young lady's life. Planning your Quince takes a lot of work! You'll probably be under a lot of stress, so use your dance practices as an opportunity to relax a bit. While practicing, have fun with your Choreographer and friends. You may want to hire a professional choreographer unless you have a parent or padrinos who can assist you with planning your dances.
If you think you'll need to hire a choreographer, make sure you budget for it when you are first planning. Also, remember to wear your shoes/heels, dress, and possibly a crown while practicing your dances, especially if your crown is heavy and takes some getting used to. At practices, have all of your props ready to use.
HIRE QUINCEAÑERA DANCE INSTRUCTORS YOU CAN TRUST
Dance Engagements is a nonprofit dance company that custom-choreographs professional, creative, entertaining, fun, and affordable dance routines for Quinceañeras and other special events. Our nationally-recognized dance instructors offer unique packages to help the Quinceañera and her court prepare for her special occasion.
Dance Engagements creates a specially choreographed piece to celebrate the occasion. After la Quinceañera gives us her thoughts and ideas, we take care of the rest. This is done in a fun and exciting way that creates lifelong memories.
Dance Engagements can customize a routine to match her preferences and needs. Working with a single partner or a large group is our specialty. Let us help create an unforgettable dance routine for the special birthday girl or boy and their special friends. OUR QUINCEANERA CHOREOGRAPHERS HELP YOU WITH:
Entrance / Exit / Presentation
The layout of the venue
Selection of music
Creating choreography
Dance lessons can be scheduled at any time to fit your needs.
A selection of music
Two to three months of practice *Recommended
Daddy-Daughter Dances
Group Waltz  (Vals)
Surprise Dance
Chambelan Dances
The Mother-Son Dances
No limit on the number of court members
Music editing is included in all packages – a $199 value.